Qingzhou Kangsheng Machinery Equipment Co., Ltd.
High-precision high-pressure oil pump gear customization expert
Qingzhou Kangsheng Machinery Equipment Co., Ltd. is located in Qingzhou Economic Development Zone, adjacent to National Highway 309, Jiaoji Railway in the south, and Jiqing Expressway in the north, with superior geographical environment and very convenient transportation.
The company was founded in 1981 and has a history of more than 30 years. There are more than 150 employees and many professional and technical elites. The factory covers an area of ​​more than 50 acres, with a construction area of ​​16,300 square meters, fixed assets of 30 million yuan, and an annual output value of 60 million yuan. A modern enterprise.
The company's main products are high-precision high-pressure oil pump gears, construction machinery, diesel engines, automobiles, fans and other gears and construction machinery accessories.
The company has nearly 100 sets of equipment such as machining centers, CNC lathes, gear hobbing machines, cylindrical grinders, face grinders, internal grinders, tool grinders, and high-precision flat grinders. Among them, there are advanced production equipment such as gear grinding machine imported from Germany, YK7236A worm gear grinding machine, and CNC lathe imported from South Korea. At the same time, it has a separate heat treatment workshop, with heat treatment equipment such as quenching and tempering normalizing production line, carburizing and quenching production line, and intermediate frequency quenching machine tool.
The company has advanced inspection and testing equipment and perfect testing capabilities. There is a complete metallographic laboratory, with 3004B universal gear measuring machine, 3201 universal tooth profile detector, 4041MAV microscopic Rockwell hardness tester, PMP spectrometer and other complete sets of gear testing equipment.
The company passed the ISO9000-2001 quality system certification in 2003, and passed advanced management modes such as Caterpillar CPS and 5S management, and used APQP quality control tools, so that the company's management mode and quality control reached the international standard level. The company has gathered top scientific researchers in the industry to form a R&D team with high-level talents, and has continuously developed and innovated in response to market demand, realizing a breakthrough from a single oil pump gear product to a multi-product supporting such as loaders, bulldozers, road rollers, and graders.
For decades, the company has won the market and customers with its excellent product quality, and established a first-class image of Kangsheng Gear. Now mainly Caterpillar (Qingzhou) Co., Ltd., Jinan Hydraulic Pump Co., Ltd., Shanxi Changzhi Hydraulic Co., Ltd., Shandong Pengxiang Automobile Co., Ltd., Weichai Transmission Control Technology Co., Ltd., Weifang Advance Gearbox Co., Ltd., Yantai Yucheng Machinery Co., Ltd., Yantai Mingzhi Machinery Co., Ltd. and large and medium-sized enterprises in Jiangsu and Liaoning.
The company will continue to introduce high-tech talents and develop high-precision products to meet the needs of customers at different levels. We will, as always, adhere to the tenet of "satisfaction with quality, rest assured with short delivery time, worry-free service with good service, and affordable price for you", and provide customers with high-quality products and services.
Kangsheng Mobile Official Website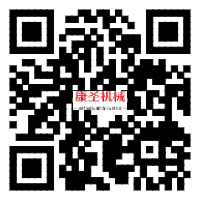 Qingzhou Kangsheng Machinery Equipment Co., Ltd.
---
copyright © 2022 Qingzhou Kangsheng Machinery Equipment Co., Ltd.
High-precision high-pressure oil pump gear customization expert
High-precision high-pressure oil pump gear customization expert