Kangsheng Machinery News: About Gear Life
---
---
After using the gear for a period of time, friction always occurs, which gradually reduces the life of the gear. The gear life is the working time of the gear before the failure, or the number of rotations (number of revolutions) of the gear shaft.
的 There are many types of gear failures, the common ones are pitting and broken teeth. To what extent the gear wear is considered to be a failure, it can be agreed by the supplier and the user and clearly planned in the contract. For example, through the measurement of the common normal, the value of the length of the failed common normal is specified.
Qingzhou Kangsheng Machinery Co., Ltd., the company's main products are high-precision high-pressure oil pump gears, engineering machinery, diesel engines, automobiles, fans and other gears and engineering machinery parts.
---
Related news
Kangsheng Mobile Official Website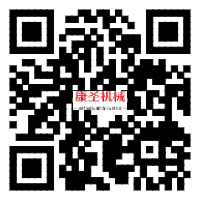 Qingzhou Kangsheng Machinery Equipment Co., Ltd.
---
copyright © 2022 Qingzhou Kangsheng Machinery Equipment Co., Ltd.
High-precision high-pressure oil pump gear customization expert
High-precision high-pressure oil pump gear customization expert